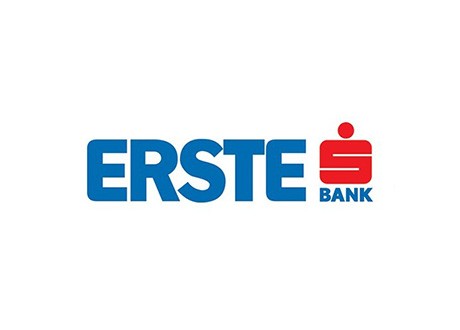 Overview
As one of the largest retail banks in the region, Erste Bank, serves 1m retail customers in Croatia and Serbia. Erste Bank has evolved a sophisticated and capable retail banking system written in Cobol74, Cobol85 and LINC running on Unisys mainframes under the MCP operating system. The services offered include online banking as well as traditional branch banking and card processing.
Erste Bank's 180 branches, internal users and web banking system generate a high rate of online transactions. Together with the online-requested batch processes and overnight batch runs, 15m (updating) database transactions are supported every day.
With the workload ever increasing, Erste Bank's existing mainframe environment was under strain especially at peak periods such as month-end processing.
Erste Bank explored the option of converting applications to .NET running on Windows but, abandoned this when tests showed that it was impossible to achieve the required performance. They then turned to MSS and commissioned a Cobol to Cobol modernization proof of concept exercise which proved successful and delivered much better performance.
MSS then partnered with IBM Croatia to deliver the full migration which was achieved in a compressed timescale of 12 months.
Challenge
Erste Bank Croatia had built a sophisticated retail banking application which worked well but was based on a Unisys mainframe environment that was increasingly hard to support. It was seen as expensive and, although the support team based in Bjelovar, Croatia was strong, would be impossible to scale if the application were to be used elsewhere in the group.
Solution
Erste Bank engaged MSS via IBM to perform the actual migration and integration. The synergy of the joint suppliers was apparent during the project with IBM bringing specialist WebSphere expertise and project management to bear. MSS, constantly consulting Erste Bank technical staff, created the detailed solution design encompassing online processing and message flow, special interfaces, batch processing and performance enhancements. MSS, of course, performed the actual code migration using migrate!COBOL, migrate!LINC and migrate!WFL.
Results
The application modernization and infrastructure modernization project was completed within 12 months and went live in August/September 2010. The cut-over was uneventful and the systems ran successfully thereafter. Because the programming staff had been involved with the new environment they were able to easily fix the few minor performance glitches that emerged in the first week.
Overall, performance has been significantly improved in all areas. Largely because of streamlining of the transaction path using MSS message routing software, the response times for the web banking services has improved fivefold and the rejection (timeout) rate has improved by two orders of magnitude. The batch performance change is most dramatically illustrated by the end of month procedure that used to take 5 days but now completes in less than 2 days.
The cost of running the Erste Bank systems has been very much reduced and, including the new hardware, software and cost of migration will give a huge return on investment over the next 5 years.